OddityRC F722AIO User Manual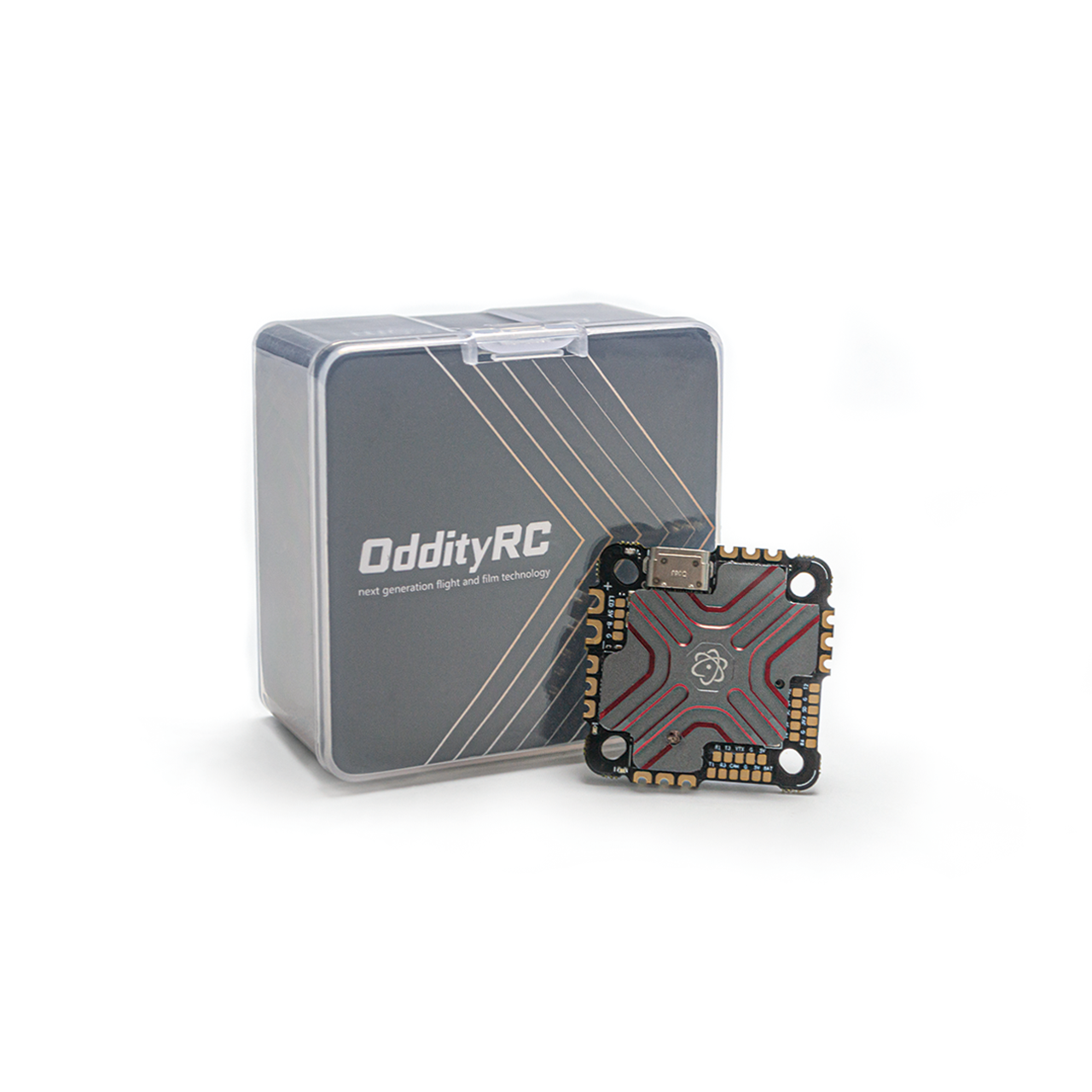 Introduction
OddityRC F722AIO is our first officially launched Electronic product. The last version of the aio has been tested by our engineers and pilots for more than 6 months and over 1000 times of flight. No aio was burned or damaged.
It's designed for 2.5inch or larger cinewhoop drones. Also, it can be used for 5-7inch long range dones which has requirement for lightweight.
The ESC has the abiolity to handle 45a continuous current and 55a maximum current (single motor). Optimized circuit design can effectively prevent desyncs from happening.
With heat sinks designed by professional industrial designers, the AIO has the capable of providing excellent thermal performance and reliability in extreme flight environments.
Specifications
| | |
| --- | --- |
|  Betaflight Target | ODDITYRCF722AIO(V4.5.0 Download) |
| MCU | STM32F722RET6 |
| Gyro | ICM42688P |
| Uart | 5 |
| Barometer | Supported |
| ESC Firmware(default) | Bluejay V0.19.2 48Khz |
| Input Voltage | 3-6S Lipo |
| Continuous Current | 45A |
| Max Current (Instant) | 55A |
| Weight | 8.8g |
| Size | 36*36*4.4mm |
| Mounting | 25.5mm or 26.5mm |
Betaflight Setup
Since the firmware of the aio is compiled based on Betaflight4.5.0(hasn't been released officially), you need to download Betaflight Configurator 10.10.0 debug verison:
https://github.com/betaflight/betaflight-configurator-nightlies/releases
Download this 10.10.0-debug version configurator and get into firmware flasher.
Enable expert mode and show release candidates.
Choose "Development" boards and then you can find ODDITYRCF7AIO in the borad selections below.
Choose 4.5.0-zulu[pre-release] firmware.
Betaflight 4.5.0 firmware has some strange features. For example, it can only select one radio protocol when flashing firmware. After flashing, you can't switch radio protocol in receiver tab.
So you need to make sure of the receiver you use and select the corresponding protocol and then click load firmware and flash.
Then click connect and load the preset of corresponding bnf drone in the presets tab.